Astigmatism Treatment in Livonia
Say Goodbye to Blurred & Distorted Vision
Have you been told you have astigmatism?
Are constant headaches and eyestrain impacting your life?
Astigmatism is a common eye condition characterized by an irregular curvature of the cornea that causes blurry, fuzzy, or distorted vision.
While astigmatism can certainly be a nuisance, there is no reason to suffer from it. It can be easily corrected with eyeglasses, contact lenses, or laser eye surgery.
For astigmatism treatment, contact Suburban Eye Care in Livonia today!
---
Give Your Eyes the Care They Deserve
---
How We Can Help
Come in for an eye exam and we'll determine what type of lens correction will offer you the clearest vision possible.
We'll discuss all your treatment options so you can feel confident that you've chosen the best option for your visual needs and lifestyle.
During your follow-up visit, we'll make sure that you're comfortable with your new eyewear and we'll check that your new lenses are providing you with crisp, clear vision.
---
4 Ways to Treat Astigmatism
Prescription eyeglasses

Mild to moderate levels of astigmatism can often be corrected with eyeglasses that contain a unique optical power (cylinder) to combat blurry vision caused by astigmatism.

Toric contact lenses

Toric contact lenses are customized to your corneal shape and contain varying corrective powers throughout the lens. These soft contact lenses provide clear, sharp vision for people with mild to moderate astigmatism.

Scleral contact lenses

Scleral contact lenses are ideal for moderate to severe astigmatism. These specialized rigid lenses are designed to arch over your irregular shaped cornea and rest on your sclera (the white part of your eye), to deliver clear vision.

Laser eye surgery

If you're looking to free yourself from eyeglasses and contact lenses, laser eye surgery offers permanent astigmatism correction. Candidacy for laser eye surgery depends on your age, and the type and severity of your astigmatism.
No matter your level of astigmatism, Suburban Eye Care in Livonia has the perfect solution for your needs.
---
Your Astigmatism Treatment Specialist in Livonia
Meet our Eye Doctors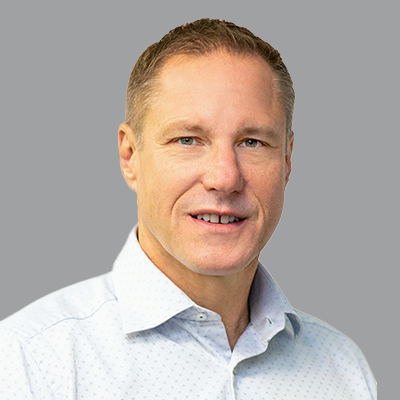 Monday

10:00 am - 1:00 pm
3:00 pm - 7:00 pm

Tuesday

9:00 am - 6:00 pm

Wednesday

9:00 am - 6:00 pm

Thursday

10:00 am - 1:00 pm
3:00 pm - 7:00 pm

Friday

9:00 am - 4:00 pm

Saturday

Closed

Sunday

Closed
VSP

Medicare

Aetna

Spectera

Anthem

EyeMed

Anthem Blue Cross Blue Shield

Blue Cross

MetLife
- Nov. 12, 2023
I am really impressed with Suburban Eye Care. It's the best eye care experience I've had, by far. If
... Show More
you're in the market for eye care, look no further.
- Oct. 24, 2023
Doctor is very thorough. There is never a wait. Would definitely refer anyone for an eye exam!
- Oct. 18, 2023
Complete professionals. Helped out a guy who's never wore glasses. Made the transition. Nice, easy
... Show More
and smooth. Can't think them enough..
- Oct. 16, 2023
Dr Jacobi and his entire staff were wonderful and very knowledgeable!
- Sep. 25, 2023
Very professional yet personable
- Sep. 16, 2023
I've been a patient for over 40 years. Suburban doctors has taken excellent care of my eyes year i
... Show More
n, year out!
- Aug. 10, 2023
Have been coming to Dr. Arnold for many years now, he is AWESOME! Amber is an amazing technician, su
... Show More
per knowledgeable, wonderful at helping you pick styles and designs, skilled at working around your insurance and budget to get you the coverage you need. I will continue to come here - I drive 45 minutes now to do so!
- Aug. 10, 2023
I had an excellent experience at this optometrist's office. The staff were incredibly accommodating
... Show More
and friendly . The doctor went above and beyond to ensure that I received the right prescriptions, showing dedication and patience. I'm truly impressed with their commitment on my eye health and satisfaction.
- Jul. 13, 2023
I recently finished Vision Therapy and am on my last check in. For me, Vision Therapy was well worth
... Show More
it. I had a concussion five years ago that compounded additional vision issues onto ones I already had. I was in school at the time and struggled to keep up with my classmates. I had to read the same thing multiple times and longer because I skipped and misread words. My regular eye doctor, Dr. Arnold, highly recommended Vision Therapy to strengthen my eyes and to train my brain to process reading and other tasks properly. He teamed up with Dr. Smith and Vision Therapist Miss Kelsey for my care, so that I had more experienced people helping me through the process. To begin, I did a series of tests with Dr. Smith and Miss Kelsey to determine my starting point. On a weekly basis, I worked with Miss Kelsey through various exercises and did homework throughout the remainder of the week. There were many times when I was frustrated with my progress, especially when I struggled with some exercises. Miss Kelsey was incredibly encouraging and flexible to changing an exercise as needed. Throughout my time in vision therapy and after it, I experienced many improvements, particularly in reading and comprehension. When I had to study for a licensing exam, I could not believe the difference. It was so much easier and less stressful for me. I read quicker and remembered more than I would have before. For the first time in a long time, I felt confident in my learning and comprehension. Thank you Suburban Eye Care for helping me through my vision issues!
- Jul. 01, 2023
If your family member is struggling to see give these folks a shot - you won't be disappointed wit
... Show More
h Dr. Jacobi! Dr. Jacobi is very personable and he placed my mom at complete ease. Thank you Doctor Jacobi! Summer (front desk clerk) was very professional!
- May. 24, 2023
I highly recommend the Vision Therapy program! As an adult going through the process it opened up m
... Show More
y eyes to what was really going on with me. I was having horrible anxiety about driving, going on vacation, going out with friends, even day to day activities were too much for me. It was because my eyes were not working together anymore(Convergence insufficiency & Vertical Heterophoria) and I was seeing double. Dr. Kayla Smith is a fantastic Optometrist who I saw throughout the program. She cares so much for her patients and listens to your concerns. Amanda G was my fantastic Vision Therapist. We worked together for 6 months. She sent me home with exercises to work on and met once a week in office. She's kind, warm and very very encouraging! Together they gave me the tools and exercises to work through vision issues and my anxiety that is being caused by my diagnosed problems. I graduated therapy and couldn't be more happy with the program. I am grateful that I was prescribed Prism glasses to wear when my eyes get fatigued to help with my Vertical Heterophoria(vertical misalignment of my right eye). If you're having vision issues, are anxious about being in a car or even living your normal life seems more anxiety ridden I suggest making an appointment for to see if you are a candidate for Vision Therapy!
- May. 07, 2023
Friendly and warm place. Super nice people
- Apr. 22, 2023
Very thorough friendly and knowledgeable.The staff is very professional .
- Mar. 26, 2023
Friendly office
- Mar. 24, 2023
The staff and eyewear selection are both great. The staff is always helpful when choosing frames and
... Show More
my glasses always arrive earlier than expected and the lenses are always correct.
- Mar. 19, 2023
I always receive a good exam and great service from Suburban Eye Care. The staff is friendly and alw
... Show More
ays helpful.
- Mar. 18, 2023
I have worn contacts/ glasses for 30 years and I just learned about myopia therapy and numerous trea
... Show More
tments that may slow progression - when researching options for my 12 year old son. Trying the multifocal contact lenses for him in a few weeks in hopes his vision won't get as bad as mine. Dr. Arnold and team were so knowledgeable and professional. May also look at OrthoK as an option in the future (wearing hard contacts at night so no contacts needed the next day, such an amazing thought!!) Will definitely continue to see them.
- Mar. 18, 2023
The Optometrists and staff are great! Very friendly.
- Mar. 06, 2023
Please note that the correct spelling of my name is Kevin O'Neill. Thank you!
- Feb. 19, 2023
I didn't know I had dry eyes until the optometrist told me. She recommended Blink eye drops, which
... Show More
is working great.
Astigmatism Diagnosis Treatment FAQs
What does astigmatism do to your eyes?
Astigmatism occurs when either the cornea or the lens inside the eye has mismatched curves, causing the eye surface to be egg-shaped rather than round.
While astigmatism causes blurry vision at all distances, it can also cause:
Wavy or distorted vision
Eye strain
Headaches
Squinting
Poor night vision
How do you fix astigmatism?
If you have astigmatism, corrective lenses (contacts or glasses) specifically designed for astigmatic eyes are an effective way to correct your blurry vision. They contain your optical prescription along with a specific cylinder lens power to target astigmatism and provide you with crystal clear vision. Laser surgery is another effective option to correct astigmatism.
Why has my astigmatism worsened?
About 20% of babies are born with astigmatism. In most cases, it disappears by around age 5. In others, astigmatism can become permanent and even worsen over time, generally stabilizing once the eyes reach their adult size (at around age 20).
---